JOURNALIST & COPYWRITER
Are you in lack of a journalist or copywriter in Norway? Do you quickly need to deliver a press release? Do you need contributions for your next corporate newspaper? Do you need help for the content of your upcoming website?
We have journalistic experience of covering news, culture, theme pages and reports for various newspapers in both Norwegian and English. As copywriters we have promoted customers in industry, business, trade, culture, tourism and hotel management. We have been involved in the development of books and magazines, websites and branding.
In Ildstad Tekstbyrå our goal is to compose a language that suits the sender and satisfy the receiver. Is that your goal too?
TRANSLATOR & PROOFREADER
Do you need to translate a document into Norwegian? Do you plan to establish your company in Norway and want to promote yourself in the native language? Or have you already translated a text, and need someone to proofread the translation?
In Ildstad Tekstbyrå we have translation experience both from Norway and abroad. We have been translating major projects, like the annual report for the Norwegian National Collection Agency, to small articles to promote the British department store Staples in Norway.
In Ildstad Tekstbyrå no job is too small. Only a few are too big.
SUBEDITING
Do you have a message, but are unsure of how you want to convey it? Are you good at expressing yourself, but have forgotten where you put the comma? Are you about to publish a text where you want to appear professionally and relevant?
Orthography is for a text what the framework is for a house. It does not help to fill a house with the most beautiful objects if the framework crashes and the house collapses. A good text is not just about content, but also about proper punctuation and appealing composition. We help you creating a text with a stable framework.
In Ildstad Tekstbyrå our goal is to be at your disposal. Whenever you need us. 
WORDS COMMUNICATE REALITY. WHAT REALITY WOULD YOU LIKE TO COMMUNICATE?
---
---
---

Ildstad Tekstbyrå delivered text to our magazine Tigerstaden, a premium lifestyle magazine that was released all over Oslo. The theme was Swedish fashion industry. Ildstad delivered supreme text quality, and showed a knack for summarizing a complex subject in a straightforward and concise way to the readers. Both content, text dramaturgy and orthography were solid. Our experience with Ildstad Tekstbyrå is very good; their services can be safely recommended further – whether editorial production is facing an internal or external audience.
Ole Winther
SOMETIMES THE COMMA MAKES THE WHOLE DIFFERENCE
---
---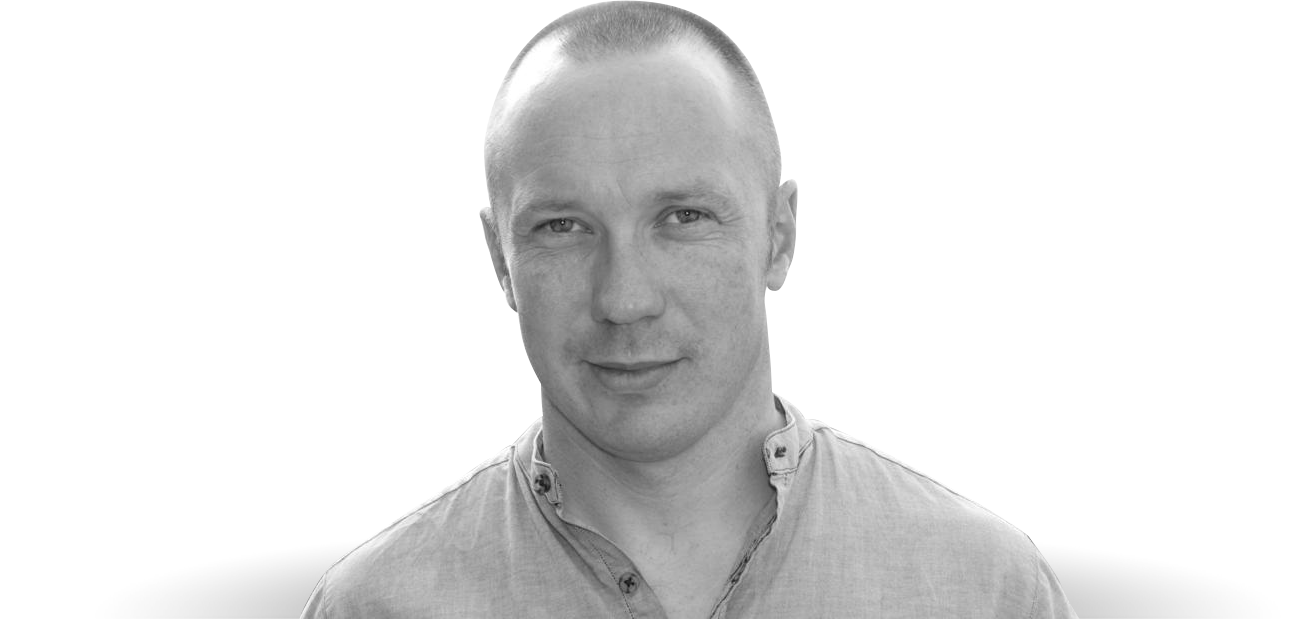 Ildstad Tekstbyrå was established by Anders Ildstad August 2015. Many years of experience as a journalist, copywriter and translator and a growing desire to stand on his own, made Ildstad decide to create a separate agency that can offer a wide span of textual services.
Ildstad Tekstbyrå's vision is to provide good, effective solutions within text production, translation and editing. Instead of growing ourselves big and slow, the goal is to keep us so little that we can be at disposal as soon as the customer needs it.
Therefore another goal we have is to tie us to a network of skilled and available freelancers who can join a project as soon as the customer and the project requires it. The goal is to help – whenever needed. And thus no job is too small, no customer too insignificant and no customer is too far away. With today's communication technology,our range covers the entire world.
Our vision is to make the quality of our services and the flexibility of our work to our strengths. We hope you dare to notice it.
---
---

From October 2018 Ildstad Tekstbyrå has started working for Zoo Digital Group, a leading provider of cloud based dubbing, subtitling, localization and distribution services. Zoo Digital is used  by major international film and TV companies, such as Warner Bros, Universal, Paramount and NBC, as well as Netflix, the world's leading subscription service for movies and TV episodes. Our first job for Zoo Digital Group was to make Norwegian subtitles to An American Tail, the English cartoon classic from the 1980s, which is to be released on Netflix in the time to come. Great... read more
Ildstad Tekstbyrå
Fjæregata 4, 7067 Trondheim
Tel. (+47) 99501790
E- mail: kontakt AT ildstadtext DOT com